FRICTION MATERIAL LININGS
Friction Material for Mining, Industrial and Marine Applications
ACTOM is the distributor of quality industrial friction materials from the global leader Ferotec Friction, used on high end products or equipment. It includeswoven and moulded materials for all forms of brake and clutch applications.
Woven linings are sold under the brand name Dynamex with the most popular materials from the ZAGOLD, formerly Ferodo ZA1 and MZGOLD, formerly FerodoMZ41 range. The substrate is woven, treated with a friction compound and baked. The material is available in rolls of various thickness and width or in finishedparts as for example the Ferobond design. Typical application examples include mine winder, winches, oil wells and amusement park rides.
Rigid moulded materials are generally used for heavy and severe duty applications. In addition to normally having higher energy and heat handling capabilitythe rigid moulded components are structurally stronger. In some applications they function with gear teeth cut in them and no metal core. The material isavailable in panels (flat or arced) or in finished parts. Typical application examples include drag lines, drum brakes on heavy equipment and press brakes infactories.
A selection of the products ACTOM supplies is shown below. There are many more products that are or can be supplied. For more information please Contact us.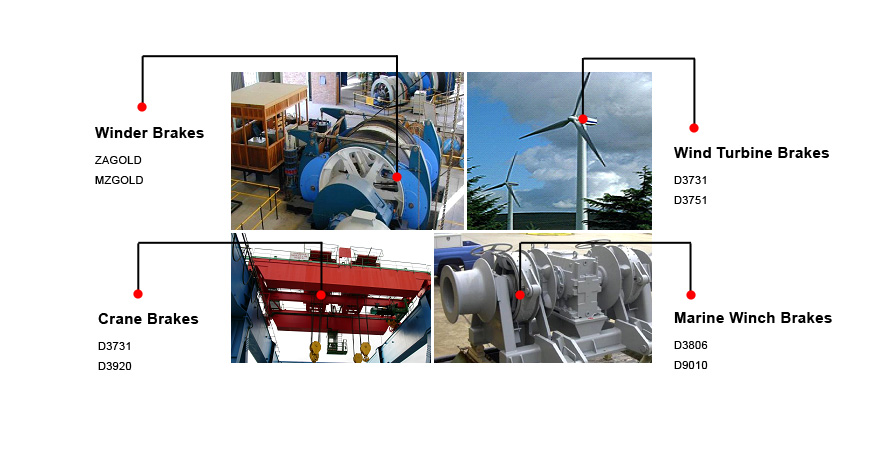 See the links below to download more info