ACOUSTIC ISOLATION SYSTEMS
Sound Isolation Systems for Floors, Walls and Ceilings
ACTOM manufactures and supplies components for low cost Noise Isolation Systems. Within the Architectural Engineering Industry, these components areamongst others used for applications which include offices, conference rooms, theaters, studios, cinemas, machine rooms, etc
Typical products manufactured and supplied by ACTOM are Floor Jack-up Mounts which lift the floating floor from the structural floor, Ceiling Hangers which keep the ceiling suspended from the structural ceiling. The airgap created all around the floor, wall and ceiling acts as the noise isolator.
ACTOM manufactures and supplies the components after which it supervises the installation of the system and the jacking up of the floating floor.
A selection of the products ACTOM supplies is shown below. There are many more products that are or can be supplied. For more information please Contact us.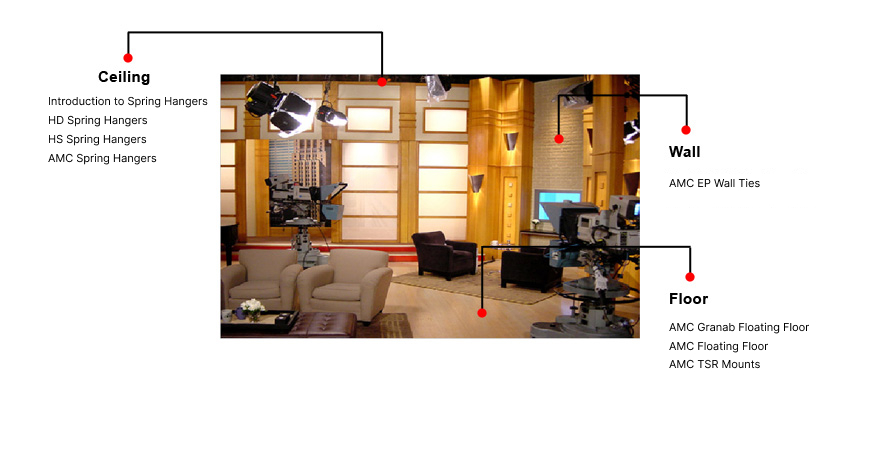 See the links below to download more info